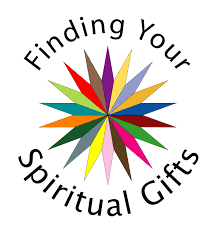 The Mission of the United Methodist Church is to make disciples of Jesus Christ.  The local church provides the most significant arena through which disciple-making occurs.  According to the United Methodist Book of Discipline (2004 Page 127)  "Under the discipline of the Holy Spirit, the church exists for the maintenance of worship, the edification of believers, and the redemption of the world."
God gives each person spiritual gifts for the building up of the Body of Christ, for faithful living, and for serving Christ in the world.  As we discover and use our spiritual gifts we come to know the joy of serving Christ and find places where our gifts intersect with the needs of the church and the world.   You will notice in the instructions that you are encouraged to invite others to give you feedback on your spiritual gifts.  Others will give you important insights.
The Lay Leadership would like to encourage you to take the Spiritual Gifts Inventory (link located below).  Simply follow the instructions. First, use the inventory to discern your own spiritual gifts.  Are there surprises?  How might God be calling you to use your gifts in the coming year?  Next, would you be willing to share with the Lay Leadership where you believe you are best called and equipped to serve?   You can e-mail Pastor Earl or Jamie with your results, or simply write a short statement of where you feel called to serve.  A copy of this inventory will also be available in hard copy for those who do not have computer capability.
 Please take the time to go through the inventory for your own self-awareness, but the Lay Leadership would appreciate hearing from those of you who are willing to share your results.
Click here to access inventory:
The Spiritual Gifts Inventory helps individuals identify their God-given gifts for living faithfully as Christian disciples day by day and to find meaningful ways to use their gifts in connection with others through the community of faith. The process helps people understand the nature of spiritual gifts and ways to enhance the effectiveness of their gifts by linking together with others.
Please be aware that this online spiritual gift assessment is meant to introduce you to your spiritual leanings, we recommend that you explore your gifts in a group setting, such as your local church.
Enjoy!