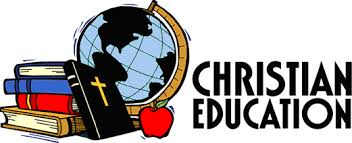 First United Methodist Church places a high priority on the religious education of our children and youth. We have a strong Sunday School and care deeply for the children of this congregation and this community. Join us in Sunday School.
Our nursery is located in Room 203 of the Education Building. Babies through preschool age are welcome anytime Sunday morning.  It is fully equipped with a child-size restroom, changing tables, and age appropriate toys. The nursery is only steps away from the sanctuary, providing quick, easy access by parents who wish to worship but are concerned about leaving their precious little one. An adult certified nursery supervisor/attendant and often a teenager will also help during Sunday School and worship.  Children are always welcome in all of our worship services.
Preschool Class – Room 202
The Preschool class, for children who are three, four, and five years old, but not yet in Kindergarten, have Sunday School in a self-contained classroom in Room 202.  Conveniently located next to the Nursery.
Kindergarten through 5th Grade – Room 302
Kindergarten through Fifth Grade meet to  explore stories of the Bible.  Each week, students encounter that story in a new way, through art, music, storytelling, videos, and games.  The children meet in Room 302.