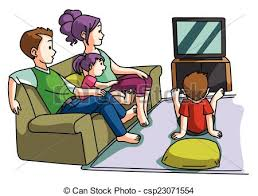 Cablecast Schedule
Each Thursday evening at 7 pm and Sunday at 2:00 PM on  Cableone,  Independence Channel 72.
TV & Internet Ministry
Larry McHugh had taped and edited a worship service at First United Methodist Church since 2003. The services have been cablecast to the Independence and Neodesha communities Cableone Channel 72 at 7:00 pm on Thursday evening and Sunday at 2:00 pm . Each service is edited for broadcast.
June 16, 2018 will be the fifteenth  year of this ministry, which is much appreciated by members who are homebound, in care facilities, or unable to attend Sunday services. In July of 2012 we began making the services available from the web site as a convenience and to reach more people. On May 5, 2013 the first wide-screen format was taped and began airing on Channel 10 (Now Channel 72) and also the Internet.
Your contributions to the general budget and the fund designated for TV ministry have made this possible. The cost for taping, airing and advertising is a little more than $7,800 a year. Thank you for supporting this ministry.
Donations may be given three different ways:
1.Mailing a check to FUMC Independence, TV Ministry, 200 S. Penn., Independence, Ks 67301.
2. By texting to 7797 message fumcindy.
3. On this website click the  link Give at the top of the page.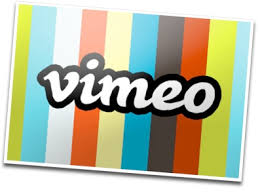 Visit FUMC Media Ministry on Vimeo to choose from a full list of sermons.
 This will work on personal computers, laptops, Ipods, Ipads and most smart phones. If you have difficulty viewing the programs on your personal computer, please call Mike at (620) 330-0675 and he will do his best to assist you

TV MINISTRY KEEPS SENIORS IN TOUCH
One of the primary purposes of the TV ministry is to serve and honor seniors who have supported FUMC over the years with their prayers, their presence, their gifts and their service. They built the Education Wing and purchased the organ. They started many of the programs we now have. They continue to support the church with their gifts to the general budget, building fund, designated gifts and in their estate planning. Currently, we have 60 of these special senior members who are homebound or living in care facilities. They want to stay CONNECTED. Many watch our TV worship service and this helps them feel a part of our church. LET US CONTINUE TO REACH OUT AND TOUCH THESE PERSONS.
Please make a pledge to the TV ministry:weekly, monthly, or a one time contribution. Put your gift in the offering plate on Sunday or mail to the church office.
Cablecast Schedule
Each Thursday evening at 7 pm and Sunday at 2:00 PM on  Cableone, Independence Channel 72.
WHAT: A TV Ministry for 30 minutes on Cable One Channel 72, every Thursday evening & Sunday afternoon. We are getting good response from this effort. This service is strengthening and inspiring the hearts of many.
WHO: Larry McHugh of McHugh Video Productions video tapes every other Sunday in our sanctuary and edits to include the sermon, music and children's time.
WHY: To reach out to the community, our nursing home and homebound members, those who are ill, those who can hear the service better at home, and for those who have to work on Sunday. We want to put Jesus in their lives.
HOW: Cable One says they serve 10,000 TV sets each day. If only 1% of those (100 sets/100-250 people) tune in on Thursday evening to the worship cablecast, we are reaching a lot of people.
WHEN: NOW! You may not be able to go to Mississippi or Louisiana to help with Disaster Relief, but with this mission you can participate here at home all year long. Matthew 5:16 says: "Let your light so shine before men, that he may see your good works and glorify your Father in Heaven." Will you bless this ministry with your prayers and your pledge?
The 30-minute program – produced by McHugh Video Productions – highlights the sermon, special music, and Children's Time.
The TV ministry of First United Methodist Church extends our congregation's ministry beyond our walls to persons we may never see in worship. A number of homebound persons have indicated how much they appreciate these cablecasts. Positive comments are being received each week from home bound persons and persons not now attending our church. Continuing this ministry in 2018 will depend upon the willingness of the congregation to support this ministry with our giving.
It costs $225 for each filming or taping and $10 per airing on Channel 72 plus the cost of other miscellaneous expenses which come to an average cost of around $650 per month. Gifts may be made to First UMC and marked, "TV Ministry."
CD Ministry
A CD of each Sunday service is recorded and these are made available to church members who must miss Sunday worship, to those who are confined and cannot attend church, or to anyone who finds these CD's enjoyable.
Please notify the church office if you wish to receive a CD recording Friday before the service. These may be picked up in the church office. Players are available to borrow.