Chancel Choir sings every Sunday, September – June, at the 11:00 service.  Rehearsals are Wednesday evenings at 6:30 pm in the choir room on third floor of the Sanctuary.

Handbell Choir, the Jubilation Ringers, plays every 4-6 weeks in worship.  They rehearse every Wednesday at 5:30 pm in the balcony of the Sanctuary.  Contact Mary Jo Wallis 331-2129, if you enjoy ringing bells, you are invited to join with us.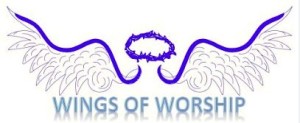 Wings of Worship (Contemporary Service), is looking for talented musicians, and vocals for the 10:35 am service .
To learn more call Rod Zinn,  785-691-7992 or e-mail r-zinn@cornerstone-rs.com.